Raving Fans
Motivational and Empowering
I have seen many keynote speakers throughout my career.  It is rare when I can actually say that not only was I motivated, but also empowered and inspired to make a change in my life and my business.
Shell Brodnax is an industry leader, better yet, an icon.  However, her presentations reflect much more than that. It is an absolute gift to listen to someone who can have an entire audience not only inspired but relating to almost every thought or idea that she expressed.
Shell was real, her inspiration was personal. She opens herself in a manner that allows you to connect and translate her words into a real life problem or situation that all of a sudden may have a solution.  The beauty of her gift is she not only resonates with you on a business level, but a personal level making her presentation that much more dynamic than all others.
I have accomplished more in the 72 hours after listening to Shell speak than I had in the past 30 days, not because of what she said but how she made sense of what she said.  Motivational, inspirational, educational…whatever you are looking to gain from a speaker, Shell has it all wrapped up into one highly engaging and energetic presentation.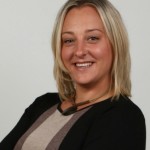 Lisa McIntee
Niagara, Canada
Inspiring
Loved your presentation, your story was/is inspiring and very motivational for myself.
Dawn Fisher
Amazing!
Just wanted to say how much I appreciated you sharing your story with everyone at RESA. I'm sure you have inspired a lot of people to make the changes they need to make this year to grow both personally and in business. You are an amazing woman.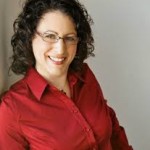 Cheers, Michelle Finnamore
Toronto, Canada
Encouraging and Uplifting
I just wanted you to know that I loved your speech!  I am huge on positive thinking and chasing dreams! I am excited for this year when I actually stop down playing my successes in business  and start  believing it is okay celebrate them! You were so encouraging and uplifting at the convention. Keep doing what you're doing Yee Haa!
Thank you again!
Karen Nelson
Incredible
Shell is remarkable. Not only is her business guidance spot-on but I've found her to be incredibly responsive at most any time of day and even over weekends. We've had some crazy last minute deadlines to meet and Shell has been there for us each and every time. After working with Shell as a business consultant our sales increased by 125% over the previous year  after implementing her suggestions.
Ian Hart, President
San Francisco, CA
Shell "gets it"
As a web developer for over a dozen years, I have worked with literally over 100 companies and I have found there are two types of people, those who 'get it' and those who don't.  Shell is definitely the former.  I was only introduced to her recently as part of a team for a specific project.  The only down side is that she was not brought on to the team until the later phases of the project.  Since there was not anyone on the team with her expertise during the first half of the project, we were pointed in the wrong direction on several areas which ended up costing both time and money.
Once Shell joined the team it was obvious she was utilizing her industry experience and was able to point everyone in the right direction and avoid further losses.  However I truly believe if she was there from day one, her experience would have helped us to avoid several masques saving thousands of dollars in the process and allowed us to complete the project several weeks earlier.

Mike Jaltuch
Linear Method
Colorado
Phenomenal Ability at Marketing
I have been blessed to have known Shell for a very long time, well it seems like a very long time (that is not a reflection of my age).  I remember Shell when we were all in the infancy of the new profession called "staging".  On several occasions I was in a position to be able to watch Shell in action.  I watched the way she worked with clients, newbie stagers, and watched her phenomenal ability at marketing.  Oh my gosh!  What a master at marketing!  Shell's professionalism, her knowledge, her honesty and her trustworthiness and her endearing friendship, if you are fortunate enough to have her as your friend, are qualities not many of us are blessed with.
I have such respect for what Shell has done with RESA and of course I never doubted her vision, drive or willingness to make RESA what it is today.  I have always admired her determination and ambition for anything she chose to become involved in.  RESA will be "over the top" helpful to all of us that are in the business of staging and redesigning.  Shell has been a great inspiration and friend to me over the years and I will always hold her close to my heart!
You Go Girl!  We in RESA are your greatest "cheerleaders"!

Lucy Butcher, President/Owner
Presentation Is Everything™, LLC
Real Estate Staging and Interior Redesign Company
Colorado Springs, CO
On rare occasion you can find an individual that learns from what they don't like and sets out to do what they believe in.  That would be you.
I cannot express how much we become more and more impressed with you and your organization every day.  Unlike many other organizations we are familiar with, yours is truly focused on moving the industry forward.  I found your background interesting from the standpoint that on that rare occasion you can find an individual that learns from what they don't like and sets out to do what they believe in.  That would be you.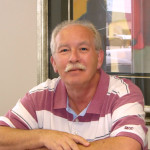 Gary Barnett
Home Matters, Home Staging
"Where Home Always Matters"
Indianapolis, Indiana
Determined, enthusiastic, professional, driven, and can accomplish anything she sets her mind too.
I have known Shell Brodnax for nearly 8 years both professionally and personally.  In a professional position at Fireside Thrift I reported to Shell as a Collector.  Shell showed valuable knowledge of the business, always willing to give a helping hand, unbelievable communication skills, a superior edge above the rest of the management.  As turn over from other departments increased, our department was the most difficult to get into due to the stability and happiness of each employee not wanting to leave.
Not only as a manager, Shell also proved to be a great mentor.  After only six months under Shell's management supervision, she mentored, educated and prepared me for a promotion of Assistant Manager of another Department taking on forty-five employees.  With out her leadership, education, and willingness, I don't think I would have been prepared for such a task.  Knowing the value I brought to her and the team Shell was one to never hold anyone back.
Secondly, after a couple of years of separation in the business world Shell called upon me to help her initiate growth as the Director of Customer Service at her current employer Stagedhomes.com where she serves as the Director of Marketing.  Teaming up side by side with Shell, once again she proved her value.  Taking it from a small operation to a company that is now seen on various shows such as: 20/20, ABC, The Morning Show, and is reached by millions.  Shell is determined, enthusiastic, professional, driven, and can accomplish anything she sets her mind too.  Adored by her employees as the "Awesome Boss" that everyone wants to work for.  I have learned very much from her over the years professionally and would recommend her for any job!
I believe that any employer that reviews Shell's resume and feels that she is not the best fit for the position, should definitely rethink themselves and give her an interview, as after that she will prove to be a winning team member on your team!
Please feel free to reach me at anytime should you feel it necessary.
Gary W. Hill
ASP™ REALTOR®
Diablo Realty, Concord, CA
This was no ordinary business woman.
I learned of Shell Brodnax on Active Rain, a website specifically geared to those that provide services in the real estate industry.  I contacted Shell as I had learned of her company, Staging Career Center and I wanted to know exactly what she could offer my staging and redesign company, Perceptions AdverStagingTM, LLC.
I was immediately impressed with Shell's responsiveness and friendliness – this was no ordinary business woman.  Though professional at all times, she completely understands the importance of rapport building and maintenance in business development and has since my first conversation with her been extremely responsive to all phone calls and emails; never have I had to call or email twice to get an answer from her.
I have hired her to design my business logo and assist me with developing a cutting edge power point presentation.  In both cases she has gone above and beyond in getting the job done efficiently, cost effectively and has always kept my business values in mind.  I recommend Shell without hesitation.
Jackie Peraza, Principal
Perceptions AdverStagingTM, LLC
Framingham, MA
Shell has helped grow our company from infancy to a multi million dollar organization.
To Whom It May Concern:
I am writing this letter to offer letter of reference for Shell Brodnax.
Shell came to work for myself and my wife at Stagedhomes.com in early 2003.  Our company was developed to train Real Estate Agents about Staging and we trained individuals to start their own Staging businesses. Shell has helped grow our company from infancy to a multi million dollar organization.  Shell joined our organization and rapidly learned the Staging business and how it relates to Real Estate.  She has contributed in many areas, but mainly in product development, sales, organizing conventions, marketing, public relations, developing policies and procedures, developing new departments, and assisting thousands of people with regard to marketing their Staging businesses and Staging questions in general.
During her tenor she managed our corporate office and developed and managed our marketing department. The department was responsible for the Companies sales for the United States and Canada.  In addition she worked with our corporate trainers to bring the Accredited Staging Professional Course to hundreds of cities throughout the US and Canada thus resulting in over 10,000 people becoming trained on Staging.  Shell was also pivotal in developing strategic relationships with Real Estate Associations, Women's Council of Realtors, and Real Estate schools by contracting with them to bring the ASP course to their members. Shell also was responsible for obtaining RE Continuing Educations Credits for our course in over 25 states.
Shell is intelligent, quick to learn, dedicated, an excellent salesperson and a leader who has the ability to manage a group of people to accomplish a common goal.
I'm sure she will do well in her future ventures and look forward to hearing of  her success.
Sincerely,
Kirk Bohrer
President
StagedHomes
International
No assignment was too difficult or overwhelming.
To whom it may concern:
It is with great pleasure that I am able to give a professional recommendation for Shell Brodnax.
I first met Shell in August of 1999 for an interview with regards to a position I had available for a Contracts Coordinator.  I was quite impressed within the first five minutes of the interview. Shell handled herself in a professional manner and was able to convey to  me her abilities to carry out the functions of the position.
Shell proved herself instantly and continued to expand her knowledge of the industry.
Shell has many strengths.  She is bright and energetic. No assignment was too difficult or overwhelming.   She took each task on as a challenge and paid attention to detail.  I never had to concern myself with any projects or duties that Shell was given. I would not hesitate to employ Shell once again.  She was an asset to me as well as the department at DePuy Orthotech.
Respectfully,
Cynthia Maske
Tracy, CA
We have used many other services in the past, but we never had the quality of service that you have supplied.
Otto Zielke, President
United Collection Corporation
RE: UCC Information Services
Dear Otto:
For the last four months the Damage Recovery Department of Alamo Rent A Car has been using your Skip tracing and Financial Profile/Asset Investigations services.  We have used many other services in the past, but we never had the quality of service that you have supplied.  The request have been satisfied within days, not weeks or months. But even more important, the information is concise, complete, and easily comprehensible.
Your Private Investigator Shell Brodnax has assisted us in recovering over one million dollars in damages. Some of the cases she worked on we felt were dead cases and yet Shell was able to locate the individuals and collect the debt.
As such we have recommend your services to our corporate attorneys, Tripp, Scott, Conklin and Smith, and I know firsthand they share our findings exactly.
It is a pleasure in today's business climate to know that one has a business like yours to rely on who handles themselves so efficiently and professionally.
Very truly yours,
Rochelle K. Feinberg
Director, Damage Recovery